SEO is not a mystery. Search engines look for very specific things when ranking your site. Not to brag, but we know what they are.
KEEPING YOU ON TOP
We keep our clients on the top of the search engine rankings week after week by focusing on the factors that influence search engine rankings.
FOCUSING ON YOUR AUDIENCE
We use a white hat approach that complies with Google's policies. This is why our sites are mostly unaffected by the changes to search engine algorithms.
TRACKING YOUR RESULTS
We track our results through advanced analytics to see how many users are visiting your site, where they're going, and why.
Organic search engine optimization (SEO) is the most cost effective form of marketing. When you compare the costs per individual on your site, organic SEO blows away referral sites, corporate phone book companies and paid search advertising.
And if you ever decide to stop investing in SEO, the work completed stays with your site forever.
MEET OUR SEO GENIUS,
JARRETT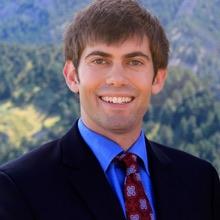 SCHEDULE YOUR
FREE CONSULTATION