We help businesses in Denver, Boulder and beyond
create a website and implement marketing
strategies that increase customers and sales.
Boulder Web Design & SEO | Bullzeri Digital Marketing
SEO MADE EASY
Need more sales through your site? We've got you covered. We'll help your traffic and conversions grow.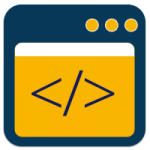 TRENDY WEB DEVELOPMENT
Our development team will design you a new-age website that's proven to convert into sales.
Website Design and
Development
Web Design & Development
We will design and develop a beautiful custom site that helps your business grow. We make data driven decisions to help you sell more product!
Branding
After defining the elements that make your brand unique, we will highlight the amazing things you have to offer. Spice up that logo and business card!
Search Rankings
We take what your customers type into search engines and optimize your site for those relevant searches!
Website Hosting & Maintenance
We provide state of the art hosting to ensure your site is always running smoothly and efficiently. We handle all updates, backups, security patches and spam prevention so you can focus on your business!
Marketing Plan
Our marketing team will put together a plan for your business to drive customers to your site. Our team manages over $1million/month in Paid Search adspend!
Copy Writing
We will help you communicate what your business does, who you help and why you are the best solution.
WHAT OUR CLIENTS ARE
SAYING
"Bullzeri helped my company completely redesign our website, including creating a new logo, new content and SEO features, and I am very pleased with the final product."
-Fredrick Mollborn
CEO of Mollborn Patents
"My website was in desperate need of a refresh. Bullzeri gave it a fresh new look and improved the functionality – and they did it at a good price and in record time. I highly recommend them!"
-Kim Galvin
Owner of Fly Zephyr
"It was a great pleasure working with Jarrett and Bullzeri on our website and we are looking forward to continued excellent service with SEO and digital marketing."
-Michael Priddy
President of MP Patents
"Bullzeri has been responsive, creative, and prompt. We are very happy with our new website."
-Leigh Sneddon
President of Mayfield Investment Solutions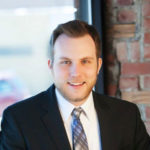 "Engaging Bullzeri to design our law firm's website was a great decision. Jarrett not only contributed excellent design ideas, but was incredibility responsive to any issue that arose during the site's creation and after its launch."
-Mitch Biebighauser
Attorney at Bath & Edmonds
"Jarrett and the guys at Bullzeri were great to work with. We had a tight timeline and they were able to get us up and going with a new web site in less than 30 days. Thank you"
-Rachel Blankenship
Office Manager at Law Office of Ellen S. Goldman
"Working with Jarrett and Bullzeri has been one of the most pleasant surprises that I've experienced with marketing and online services in the past decade.
They earn your business with an old-school mentality that I love yet have the knowledge of the new technology world."
-Dale Greenwald
Owner of Better Posture
"Jarrett and his team at Bullzeri have been great to work with! Jarrett helped us create and implement our Amazon sales strategy, with great results, including setting up successful PPC campaigns. Jarrett is very creative and offers great insight and guidance. Highly recommend!"
-Colleen Elliott
CEO of Acuswede
Bayzid Bostame
Front End Developer
I love coding and designing websites to help companies tell their story and get business online. I love spending time with my daughter and traveling.
Dillon Einbund
Director of Social Media and Content Strategy
I love helping brands tell their story and take advantage by sharing on social media. I'm a music aficionado and retired DJ.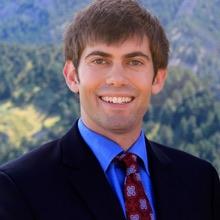 Jarrett Berl
Co-Founder - Director of Marketing and Client Strategy
When I was 12 I opened a neighborhood car wash, at 16 I had a successful Ebay reselling business and at 21 I run an Amazon store. I use my knowledge experience to help business grow and capitalize on digital marketing. I love traveling, hiking, snowboarding and photography.
Amit Ranan
Co-Founder - Front End Engineer
I love software and figuring out solution to complex problems. I play basketball and have been a vegan for the past years.